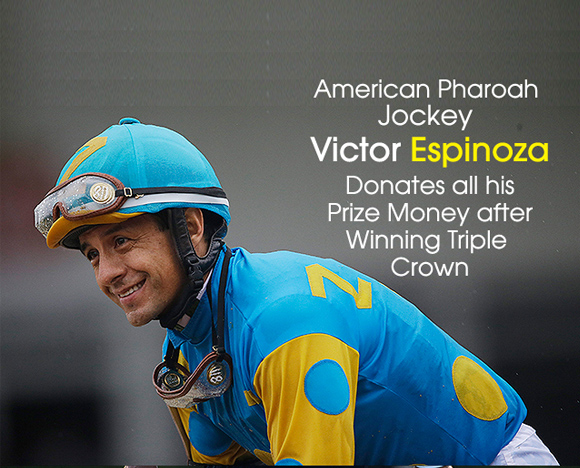 Ending the sport's 37 year drought, the thoroughbred American Pharoah galloped into the history books at the Belmont Stakes Saturday to become horse racing's first Triple Crown winner since 1978.
Riding the horse to victory earlier this year at the Kentucky Derby and Preakness, Victor Espinoza, 43, became the oldest jockey to win all three races in one season, and the first Latino to do so.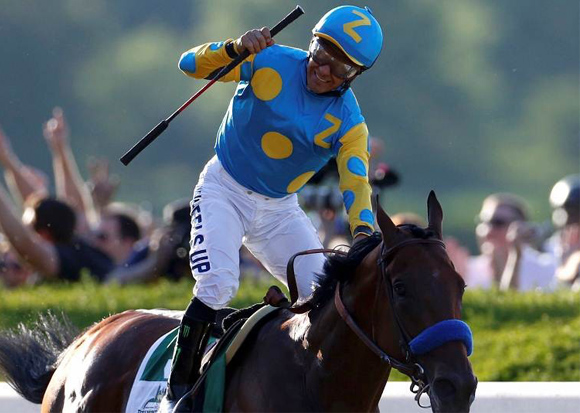 The jockey, who was afraid of horses as a boy in Mexico, traditionally donates 10 percent of everything he wins to City of Hope, the cancer research and treatment center. But after becoming only the twelfth jockey to claim Triple Crown glory, he said he would be donating all his prize winnings, $80,000, to the Duarte, California center.
It is not clear how religious is Espinoza.
American Pharoah's trainer Bob Baffert, who lost three Triple Crowns prior to Saturday's victory also announced  he would be donating $50,000 each to charities for retired race horses and permanently disabled jockeys.
First reported by goodnewsnetwork.org
Triple Crown Jockey Victor Espinoza Donates Winnings