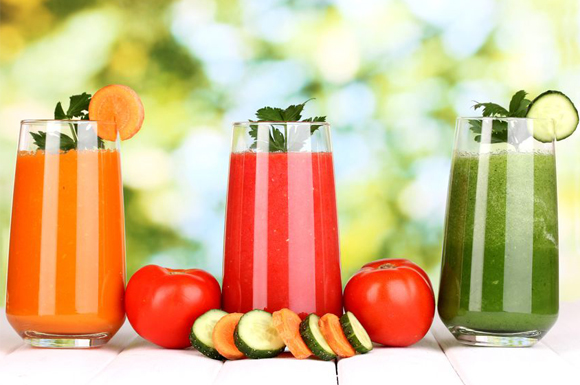 By Kristen Dalton
Being the national spokesmodel for LA Fitness, I have had a lot of requests from people to write about my diet and exercise tips. Since being physically and spiritually fit are part of being a well-rounded "She is More" woman, I've decided to share!
In light of completing my 3 day juice cleanse, I want to to talk about why this is important. I know it can get a bad rap for being a "fad," but a juice cleanse is important for rejuvenating your body for many reasons. To clarify, when I say juice, I don't mean the Minute Maid orange juice from the grocery story, or any juice you buy that's already bottled. I'm talking about freshly pressed juice from a variety of sources like; kale, spinach, parsley, grapefruit, lemon, lime, cayenne pepper, beets and carrot.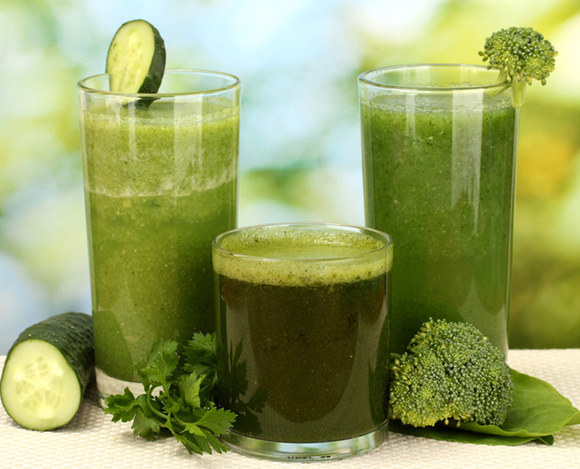 It's so incredible for your body to juice because it allows your digestive system to rest from constantly having to break down your daily consumption of processed foods, alcohol, sugar, coffee, meat etc. When you take out solid foods and are only consuming freshly-pressed fruits and vegetables (preferably organic), it gives your body the nutrients it needs while breaking down the build-up of toxins. Juicing is also beneficial the following reasons:
– restart your digestive system
– flush out toxins
– decrease bloating
– break stimulant addictions
– increase energy and vitality
– break from unhealthy food habits and cravings
– lose water weight
– spiritual meditation/prayer
Juicing can be time-consuming, messy, and pricey because it takes a lot of produce just to make one 16 oz. glass of juice. Thankfully, I live in a community where I can pick up my box of 6 juices daily, or some places even have a delivery option. I would recommend google searching places in your area where juice cleanses or pressed juices are offered. If there isn't anything available, I have plenty of friends who juice on their own regularly with a home juicer. Here is a list of the top 10 reviewed juices.
Go to http://www.topbestjuicersreviews.com for a list and reviews of the 10 best juicers ever.
I always drink 6 16oz. bottles a day inluding an alkaline water with chia seeds. You can combine several recipes that target cleansing different organs each day. Here is an example of my fast this past week:
Breakfast:
KALE, SPINACH, PARSLEY, GREEN APPLE
1st Snack
GRAPEFRUIT, MINT
Lunch:
KALE, SPINACH, ROMAINE, PARSLEY, CUCUMBER, CELERY, GREEN APPLE, LEMON, GINGER
2nd Snack
CUMCUMBER, GREEN APPLE, APPLE CIDER VINEGAR, GINGER, MINT, LEMON
Dinner
BEET, LEMON, KALE, CARROT, GINGER, APPLE
3rd Snack
Raw Almond, dates, vanilla bean, filtered water.
The main reason I juice is for spiritual cleansing, also known in the bible as fasting. When we take a break from all the foods that are not healthy for us for even a day at a time, we can draw nearer to our Creator. I like to fast when I need breakthrough in a certain area, but am having trouble hearing from God because of life's distractions. Every time I have a craving for something, I pray instead of giving in. I pray for self-discipline to resist my sweets/coffee/cheese addiction and also that God would purify my heart while I am purifying my body, making me more like Jesus.
If you need a breakthrough in your life, which most of us always have something we are praying for, a fast would be awesome to try. There are different kinds of fasts which you can research on your own, my favorites are The Daniel Fast and juice fasts because you are consuming nutrients regularly without messing up the regularity of your digestive system.
"For God's temple is holy, and you are that temple." 1 Corinthians 3:17
Your body is a temple, so cleanse it of toxins while simultaneously purifying your heart of toxins as well. Heart toxins are anything separating you from experiencing intimate relationship with God. Anger, bitterness, jealousy, selfishness and un-forgiveness are all examples of things that become barriers between ourselves and accessing our best life. The one God wants us to live.
"So we fasted and petitioned our God about this, and he answered our prayer." Ezra 8:23
___________________________________________________________________
Kristen Dalton, Miss USA 2009 and Founding Editor of SheisMore.com, is a national spokesmodel for LA Fitness and she is our new Contributing Editor for Life, Love and Inspiration.
Why Juice Cleanse
cover image by wellandawake.com