David Luiz is on his knees and worshiping God after what seems to be the worst soccer defeat of their lifetime. While most media focused on the devastating defeat the Brazil team suffered at the hands of the Germans in the Semi-final match on Tuesday, we thought Luiz's display was a moment of truth and character.
Brazil had lost in the most crushing and humiliating fashion. 7-1 is the worst lost in any World cup semi final game. Add the fact that Brazil had a home field advantage and that they were favored to win the tournament by over 40%, any defeat was not expected, let alone the humiliation of conceiving 7 goals. In boxing that is equivalent to a knockout in the first round. That is why it is very moving to see Luiz  worshipping  God in the face of such defeat.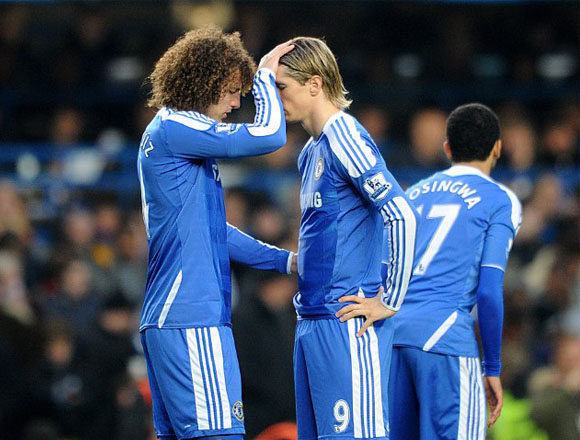 Luiz is a devout Christian. He is regularly seen on his knees, praying after football games. In one popular incident, before a big game, he laid hands on his teammate  Fernando Torres at Chelsea, the English Premiere league team. They were playing in the Europian Champions league in 2011. They happened to prevail 5-0 and Torre scored 2 goals in that match.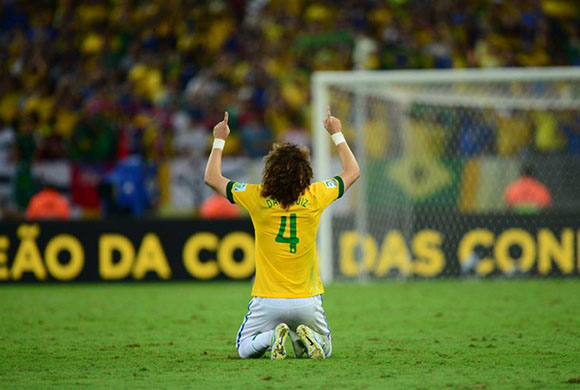 Luiz prays after the semi final game against Germany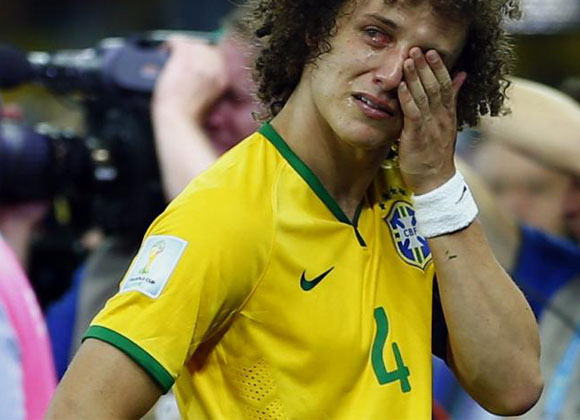 Moments later when facing the members of the media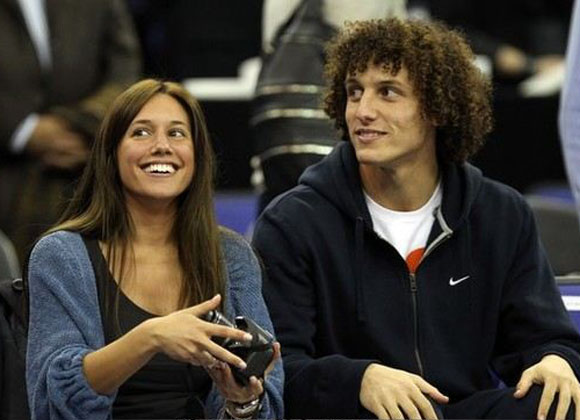 One fun fact about Luiz, according to heavy.com, he is engaged to longtime girlfriend Sara Madeira. The couple met when Luiz was playing for Benfica, she is a portuguese native herself. Madeira, 23, and Luiz, 26, met as teenagers and have been together ever since. Madeira goes to all of the games she can to support him. But she's also busy working toward becoming a dentist.
World Cup Star Shining Example of Praising God at All Times