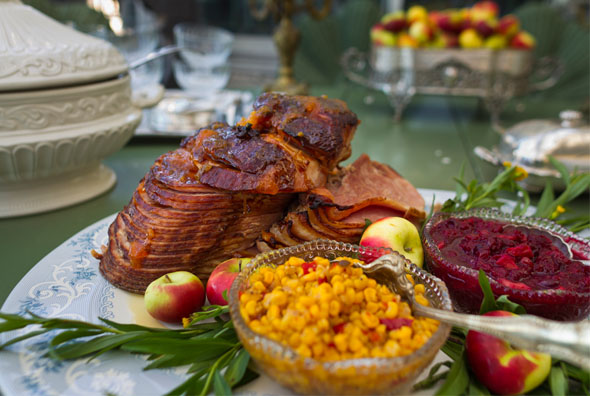 By Pamela Scurry
I love to entertain, and over the years I've developed Shortcuts & Secrets™ that help take the stress out of planning. By choosing foods you're familiar with cooking and colors you love, you can easily pull together a festive spread and still spend time with those you cherish. Don't hesitate to ask your friends to get involved! What's most important is building memories that you and your friends will look back on with a smile for years to come.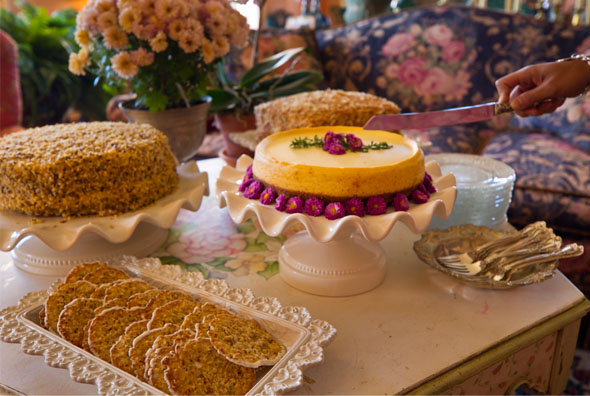 You don't have to be a baker to set out an impressive dessert! Slide a store-bought cake onto a pretty stand or plate and garnish it to match your color scheme.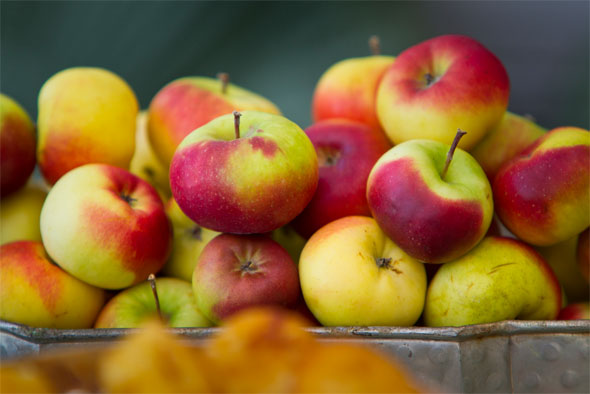 Apples make easy inexpensive centerpieces. Just throw them in a bowl, pot or any other container you have lying around your kitchen for instant, functional décor.
Step back and admire your color-coordinated brunch—how easy was that?!