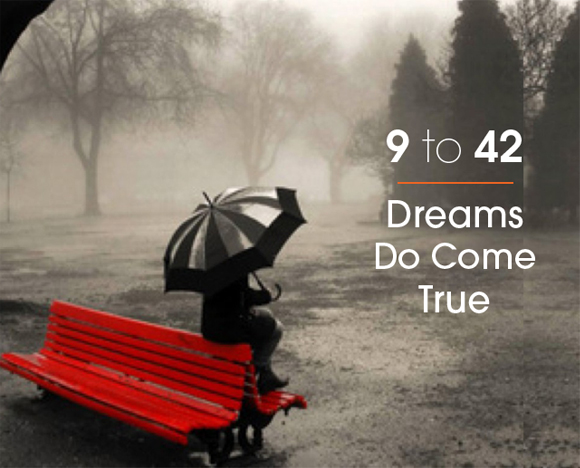 By Lynette Lewis
What are you waiting for today? Does it feel long, tiring, exasperating at times? Do you ever wonder if the prayers you've prayed are falling on deaf ears? Maybe you even feel foolish like, "Am I just crazy continuing to hope and believe?!"
Nine years ago today I married Ron Lewis, and like the night before our wedding, I hardly slept last night!
We had a major women's event last evening, and coupled with 8 days on the ranch and a flurry of other busyness the last few weeks, my mind was racing and the body feeling stress of unusual demands.
Even so, I woke up pondering so much joy. How 42 years of waiting for my husband was worth these last 9 years of wedded bliss. Not perfect bliss. Not marriage-without-challenges-bliss, but the kind of bliss that comes from paying a price and winning the prize.
I know the exasperation well. 42 years of the proverbial,"What on earth are you waiting for?"  questions from myself and others, on the obstacle course of belief.
And then at 42, not only did I receive the man, with him came his four brilliant sons. Talk about a cup running over!! Pray for one and get five, now those are my kind of odds, exceedingly, abundantly, above what you've asked for prayed for odds!
So here's my exhortation for you today….Don't EVER give up on what you want. Pray. Stand. Firmly plant your heart and mind on that dream that won't let go. Like a target with a center and your faith like arrows that keep shooting 'til they hit, you're  simply determined you can and must believe.
Meanwhile? Keep living. You're not on hold, you're on time. Time to dream other dreams while this one tarries. Time to give yourself  away and focus on other worthwhile people and dreams.
Then, then, when the time is right and because of a God Who is always right, your dream will come. Come full circle. Come without regret. Come to you, for you, as a sign and wonder to everyone watching you believe.
___________________________________________________________________
Lynette Lewis is an author, business consultant and an inspiring speaker. Her popular book, Climbing the Ladder in Stilettos, has been published in several languages receiving recognition from numerous sources including The Wall Street Journal, The New York Post, and The Dallas Morning News.  She is also an author of a relationships book called Remember the Roses. lynettelewis.com
9 to 42: Dreams Do Come True