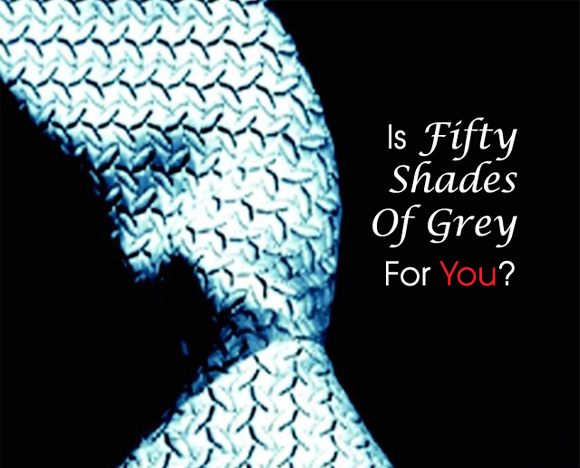 Oh how romantic it is! The whirling love story of naive young lady that falls for a handsome, wealthy man – they go on to explore the best sensual adventures of their lives. It's a story of never ending fantasies.
That is what Hollywood is serving up this Valentine's – in the form of the highly anticipated movie 'Fifty Shades of Grey'. While many women are buying into the fantasy, the fact is the movie and the fiction it's based on send a dangerous message that it is acceptable for women to be treated in an abusive and demeaning manner as long as it is committed in the name of love and romance.
The reality is men have long been exposed to porn websites that encourage the domination, torture, and degradation of women in sexual environments. The danger of glamorizing this activity for both the men and women in our culture is making such behavior common and widely accepted as the cultural norm. While we are not experts, there are inherent dangers with BDSM (Bondage, Domination, Sadism, and Masochism). Besides its abusive nature, there have been published accidental deaths as a result.
Dawn Hawkins puts it better in her piece for foxnews.com. "While millions of women are fantasizing about the controlling and abusive Christian Grey of fiction, there are many other women dealing with the horrors of actually living with men like him."
The reality is that if you take away the glamour, 'Fifty Shades' is just a sensationalized lie, telling women that they can – and should – fix violent and controlling men by being obedient and devoted, and that, somehow, this is romantic.
While our influence may not reach millions, we feel that this is one matter on which we cannot stand idle in silence. Graceful Chic does not support the message promoted by the upcoming the movie 'FIfty Shades of Grey'.  If you have more interest on this subject, we recommend picking up a book written by two Christian women. 'Pulling Back The Shades' by Dannah Gresh and Dr. Juli Slattery further discuss the implications and true context at hand.
See more information at pullingbacktheshades.com 

Graceful Chic hopes to shine the truth that you are loved and deserve to be encouraged, supported, and respected.
Is 50 Shades Of Grey for You: Truth Beyond The Fantasy