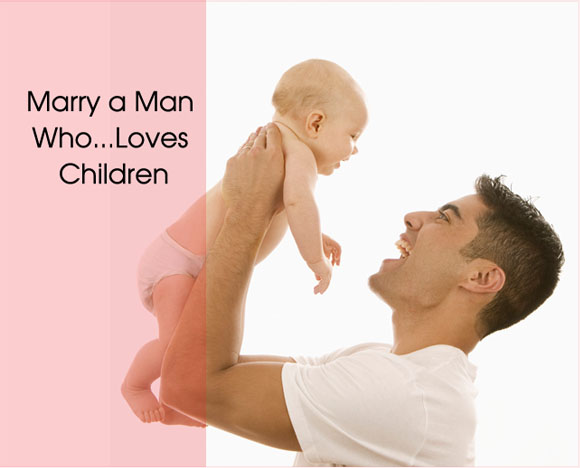 By Lynette Lewis
This 2nd in my series, "Marry a Man Who…." was triggered by a chance through-the-window view of Ron taking a little boy for a ride on our lawnmower.
Little Jesse had accompanied his grandma/Ron's assistant to our home where he waited patiently while Pam helped Ron do some work.
Jesse doesn't have a present Dad in the home (though his grandpa does an awesome job.)  Seeing my busy husband plop him on that lawnmower like he used to do with his own four sons, was truly heartwarming.
Marrying a man who loves children is not about the children, as much as it is about the man.
Compassion, kindness, patience, and selflessness show themselves when children are around, and even if a man doesn't father his own, one should hope he fathers others, even in brief moments like lawnmower rides.
A man who doesn't love children may not be gentle or kind enough to handle your heart when it breaks, or selfless enough to wake up in the night when you're crying (and believe me you will.)
So if you're waiting for Mr. Right, just be sure he's got it right about kids — his, yours, and plenty of others.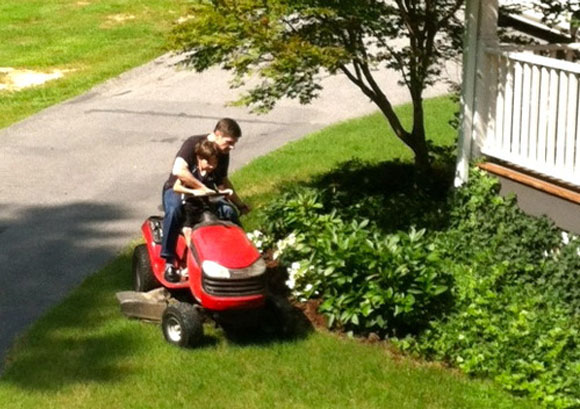 Ron taking a little boy for a ride on our lawnmower (courtesy of Lynette Lewis)
___________________________________________________________________
Lynette Lewis is an author, business consultant and an inspiring speaker. Her popular book, Climbing the Ladder in Stilettos, has been published in several languages receiving recognition from numerous sources including The Wall Street Journal, The New York Post, and The Dallas Morning News.  She is also an author of a relationships book called Remember the Roses. lynettelewis.com
Marry A Man Who Loves Children