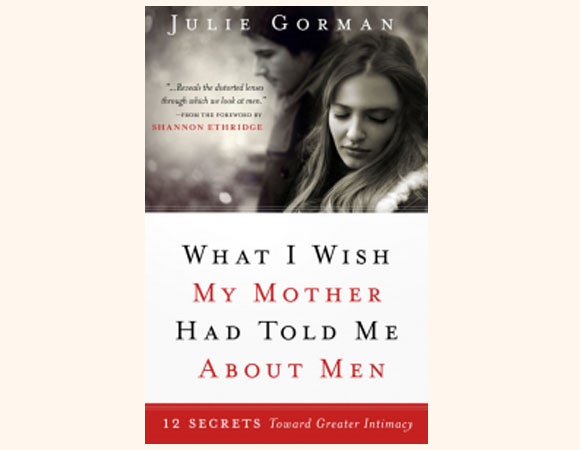 By Julie Gorman
A woman's view of men can be shaped by he relationship with her father, her childhood sweetheart, and the men she dated, or married. For some women their knight in shinning armor has become their nightmare, and the hurts and pain from her relationships can leave her feeling alone, depressed, and betrayed,
In her book, What I Wish My Mother Had Told Me About Men, the author Julie Gorman dissects the distorted view of men and relationships that women carry as result of their yearning to feel loved, worthy, and safe … a longing that can only be filled by Creator.
The book exposes ten lies women believe about men, and profound truths they must understand to heal their life including:
– A man will validate my worth:  Only God can validate worth. Healthy relationships begin with healthy relationship with God.
– A man will rescue me: Jesus is the one who come to our rescue and willingly laid down His life for us because He loves us passionately.
– A man will never let me down:  Expecting a man to be perfect will set you up for failure. No man, aside from Jesus Christ, will ever be perfect.
– I can change him:  God never calls you to rescue or save a man yourself. A man only changes when he encounters and accepts the living God.
– A man will satisfy the longing in my soul: Only God can satisfy the longing of your soul. If we expect a man to meet every need, he will disappoint you.
What I Wish My Mother Had Told Me About Men – Courtesy of Authentic publishers and Pure Publicity