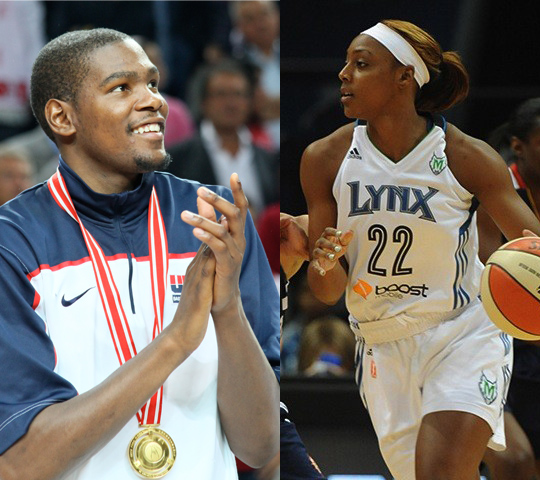 By Tula
Our favorite Christian bachelor that we once profiled for you is getting married!  Kevin Durant the 3 times NBA scoring champion is engaged to Monica Wright of WNBA's Minnesota Lynx.
Durant plays the position of small forward with the Oklahoma City Thunder of the NBA. We love him for his display of faith. It is reported that Kevin goes to chapel before every game, and he has many of his teammates now following suit. On being humble he has been quoted saying: "In the Bible, the Lord exalts humility and that's one thing I try to be all the time—when I'm talking in front of people or when people tell me I'm great, I remind myself that I can always be better."
Both Wright and Durant are 24 years old and they have know each other since High School.
For more edifying editorials, check out our 2013 Summer Issue Preview